We are officially on our trip south to Tucson, Arizona to enjoy the heat and sun for a couple weeks. We spent our first night in Provo, UT after a 9 1/2 hour drive. That was the longest drive day for this trip and so glad for that.. Today we drove for about 5 1/2 hours to Henderson Nevada after a nice drive through the Vegas strip to check out all the cool buildings and the famous Vegas sign. We didn't stop other than to get a picture in front of the sign. I'm sure I could use all my vacation money enjoying just the kid friendly activities that this street alone in Vegas can offer but we decided just to enjoy it all from the comfort of our air conditioned car as the temp here is a cool 104 degrees. For us Montanan's that is not cool like the locals here call it. We came from a mild 68 degrees so I feel like I'm melting...
Tomorrow our trip will include a stop at the Hoover Dam and then off to our destination.. Tucson, Arizona...
Here is a couple pics we took today..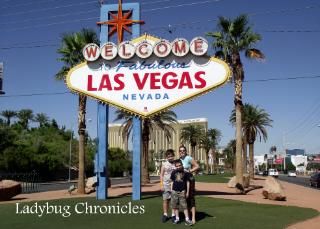 I've always wanted to see the Vegas sign and also the pyramid and the Sphinx in Vegas and I was able to see both so I'm happy!