A great place to visit if you like old buildings in the area of Tuscon, AZ is the St. Xavier Mission just southwest of town. It's free to go in and explore. It's still an active catholic church and when we visited they were having Saint Francis Feast Day.
As we toured the outside of the church we came across their 'watch dog'. This poor thing looked hungry and wished we had something for it to eat.. She really enjoyed the company as we spent some time petting it.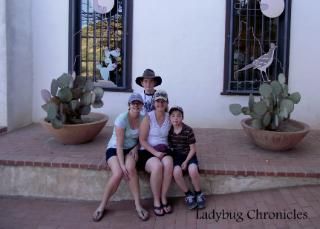 Hubby thought it would be cool to get a picture of our shadows with the cactus. From youngest to oldest- left to right...
I'm fascinated with the burrows in the saguaro cactus that the animals, and birds make for homes.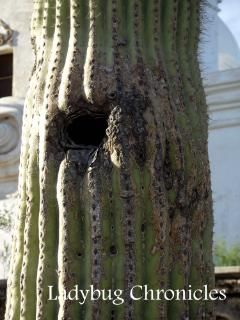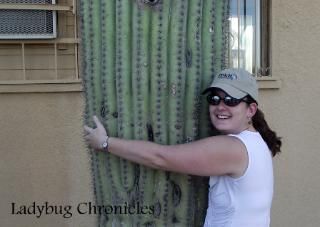 I told you that I love Saguaro cactus.. hee hee!!