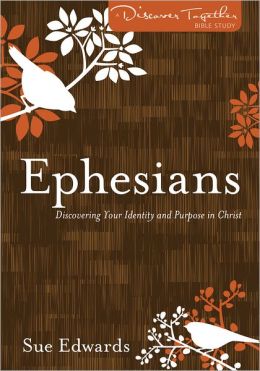 Ephesians Lesson Five
Sit Down to Walk
This week's memory verse suggestion for this lesson is above.
Up to this point we've been discussing the importance of sitting in Christ. The next three chapters of Ephesians will be focusing on our walk. The way we should live each and every day. Paul describes godly character. He wants us to embrace and be intentional with these qualities, making them our number one goal for our lives.
What does Paul say our Christian walk should look like?
To be humble
To be patient
To be gentle
Bear with one another in love
If Christian's today really worked on these four character traits we could impact our communities with such grace and shine God's beacon to those around us.
The world is filled with a lot of sin, and Satan has a foothold amongst our communites and neighbors. To truly show humbleness, patience, gentleness and to love one another can go so far with sharing God's love to those who are lost as well as to our fellow brothers/sisters in Christ. You not only give to others through these four character traits but you are also helping yourself by sharing them.
The study goes on to Paul pointing out the unity of the Spirit. What is the unity of the Spirit? True unity is based on truth. If Christians are unified on anything other than truth, then there is no true unity. Spirit of unity today is based a lot on traditions and false doctrines.
How do we guard ourselves from a spirit of unity based on things that are not true of the Spirit?
To be filled with the Holy Spirit- baptized, born again

Must be dead to self

To walk in the light-

Luke 14:26-27, 33

To realize who is the true teacher- Holy Spirit of Christ
"Behold, how good and pleasant it is for brethren to dwell together in unity!" Psalms. 133:1
Continuing on in Ephesians 4:4 Paul tells us there is seven things that bond believers together.
One Body- the church is one

One Spirit- the holy spirit-every believer posseses the Holy Spirit

One Hope- is confident expectancy.

One Lord- we all have the same Lord

One Faith- holding to the same doctrines of salvation

One Baptism- in the Spirit places each believer into Christ

One God and Father of all- above all:Sovereign purpose, through all: Pervasive Power, In You All: Indwelling Presence
The word ONE in each of these brings out the emphasis of unity. There is only one body of true believers, with no class, racial, national, cultural or language differences.
In verse 7 Paul proclaims that the gift of grace is given by Christ. Then in verses 8-13 Paul speaks of the gifts of the:
Apostles
Prophets
Evangelists
Pastors
Teachers
He gave us these gifts to equip us for works of service. We then can build up the body of Christ.
In Romans 12: 6-8 he shares how we can use these gifts above to glory God.

"We have different gifts, according to the grace given us. If a man's gift is prophesying, let him use it in proportion to his faith. If it is serving, let him serve; if it is teaching, let him teach; if it is encouraging, let him encourage; if it is contributing to the needs of others, let him give generously; if it is leadership, let him govern diligently; if it is showing mercy, let him do it cheerfully."

1 Corinthians 12:8-10 also speaks of these gifts

"To one there is given through the Spirit the message of wisdom, to another the message of knowledge by means of the same Spirit, to another faith by the same Spirit, to another gifts of healing by that one Spirit, to another miraculous powers, to another prophecy, to another distinguishing between spirits, to another speaking in different kinds of tongues, and to still another the interpretation of tongues."

Watch this short clip listening to the author talk about discerning your spiritual gifts

This week's lesson was an eye opener for me. It's really getting me to think on my spiritual gifts and how I may be able to use them effectively for God's kingdom.. I learned a lot this week. Looking forward to diving into Lesson 6 as we study our walk in Christ.

~~~~~~~~~~~~~~~~~~~~~~~~~~
I would love to hear what you got out of this week's Lesson. Please leave a comment below.

Check back next Saturday for my thoughts on next week's lesson Six-"Tripping Over Your Tongue? Talk Your Walk"

You can follow along the discussions at the Facebook Page- The Discover Together Series-
HERE