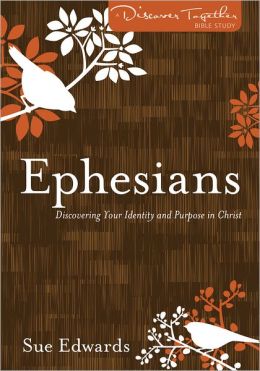 Ephesians Lesson Six
Tripping Over Your Tongue? Talk Your Walk!
This week's memory verse suggestion for this lesson is above. I think this is a fantastic scripture verse to memorize and keep close to our hearts.
In this section of Ephesians this week- Ephesians 4:17-32, Paul emphasizes the importance of our words and the impact it has on those around us.
In James 3:5-6 says "..the tongue is a small part of the body, but it makes great boasts. Consider what a great forest is set on fire by a small spark. The tongue also is a fire, a world of evil among the parts of the body. It corrupts the whole person, sets the whole course of his life on fire, and is itself set on fire by hell."
What a powerful scripture to show us how words can affect people and situations and how important it is to truly remember to use our tongues and words to encourage and bring up others.
A run away tongue can be the most destructive tools in the church. It can divide, and destroy those around us by using harsh words, gossip and lying. It can also crush someone's spirit.
Paul, in Ephesians 4:25 is trying to instruct us to put off falsehood and speak truthfully to our neighbors as we are all from the same body. As believers we tend to put on falsehoods so not to offend others. With doing that we end up walking on eggshells around these people and in turn make things worse than if we were truthful from the beginning.
In this lesson's video Sue helps us understand the importance of using wholesome, uplifting words to those around us. She stresses the scripture Titus 2:3-5 about women using our words for a positive purpose and not to steal, control or destroy others. This scripture talks about women getting control of their tongues and worth reading for yourself.
Paul talked about speaking in truth back in Ephesians 4:15 "
Instead, speaking the truth in love, we will grow to become in every respect the mature body of him who is the head, that is, Christ
."
What comes out of our mouths as Christian's, is a reflection of Christ. When unbelievers hear what we say and do, that is giving them the impression of what Christ is like and if we are unwholesome, judgemental, condensending and hateful then they will look at Christ in a similar way.
As we move onto verses 26-27, Paul emphasizes the importance of not sinning while angry. That we should not let another day pass in anger which will allow evil to get a foothold into your heart and life.
Anger is not a sin, it's what you 'do' in anger that results in sin so it's very important that we restrain from anger so we don't allow evil into our lives and sin into our hearts.
As we continue onto verse 28 we are reminded on not stealing and that we must work for all that we do and have while sharing with those in need.
Verse 29 speaks on how we should have wholesome words from our mouth and to be helpful in building others up according to their needs.
Proverbs 16:24 says "
Pleasant words are a honeycomb, sweet to the soul and healing to the bones
."
Proverbs 19:5 says "
A false witness will not go unpunished, and he who pours out lies will not go free
."
Proverbs 25:11 says "
A word aptly spoken is like apples of gold in settings of silver
"
Just many other wonderful examples in scripture on the importance of having wholesome words that lift others up and speak the truth..
Saving the best part of this lesson for last.. Ephesians 4:31-32..
"Get rid of all bitterness, rage and anger, brawling and slander, along with every form of malice. Be kind and compassionate to one another, forgiving each other, just as in Christ God forgave you."
This scripture holds so much power. It has brought me out of the deepest resentment, anger and bitterness that I struggled with for many years over the loss of custody of my daughter. (
She's now living with me and will be 19 on Halloween
) From her 5th birthday to her 15th she lived with her father and I held a lot of anger and unforgiveness in my heart for a long time before I read this scripture along with some others. I had to let go of the pain, and hurt and needed to forgive. When that happened my heart opened up and the feelings of sadness were lifted. God was faithful and truly powerful.
This was a great lesson this week. I had a lot to think on and a lot to remember from when I searched out some of these scriptures in years past.. I look forward to seeing what next week's lesson holds for me...
~~~~~~~~~~~~~~~~~~~~~~~~~~
I would love to hear what you got out of this week's Lesson. Please leave a comment below.

Check back next Saturday for my thoughts on next week's lesson seven-"Walking "Under the Influence"

You can follow along the discussions at the Facebook Page- The Discover Together Series-
HERE