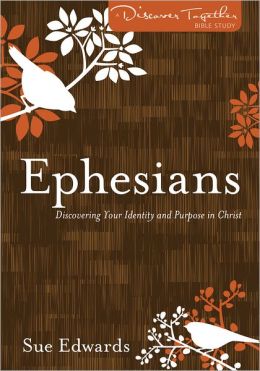 Ephesians Lesson Seven
Walking "Under the Influence"
This week's memory verse suggestion for this lesson is above.
This week we are moving along with our 'walk' with Christ as we read Ephesians 5:1-20. Walking under the influence. What does it mean to do just that?
In Ephesians 5:1-2, Paul asks us to follow God's example by walking in the way of love, just as Christ loved and gave himself up for us. A sacrifice to God.
What a powerful statement and a show of what true love should look like.
In Galations 5:16 it says "So I say, live by the spirit, and you will not gratify the desires of the sinful nature."
In Galations 5:24-25 it says "Those who belong to Christ Jesus have crucified the sinful nature with its passions and desires. Since we live by the Spirit, let us keep in step with the Spirit."
The only way to increasingly live a life of love is by keeping in step with the Spirit.
As we continue onto Ephesians 5:3, Paul points out dangerous actions and attitudes. If adopted then we allow the devil to influence us. What is he speaking of here?
Impurity
Greed
Sexual Immorality
In Proverbs 5:3-6 it speaks of the importance of staying away from impurity and sexual immorality. It says:
"For the lips of an adulteress drip honey, and her speech is smoother than oil; but in the end she is bitter as gall, sharp as a double-edged sword. Her feet go down to death; her steps lead straight to the grave. She gives no thought to the way of life; her paths are crooked, but she knows it not."
The definition of immoral is deliberately violating accepted principles of right and wrong.

The sexually immoral includes: prostitution, pornography, having sex outside of marriage, homosexuality, and adultery. The bible says, "Flee from sexual immorality"

. All other sins a man commits are outside his body, but he who sins sexually sins against his own body.
So what makes sexual immorality a dangerous sin?
In

1 Corinthians 6:9-10 it says "

Do you not know that the wicked will not inherit the kingdom of God? Do not be deceived: Neither the sexually immoral nor idolaters nor adulterers nor male prostitutes nor homosexual offenders nor thieves nor the greedy nor drunkards nor slanderers nor swindlers will inherit the kingdom of God."
Those will not inherit the kingdom of God. If we are Christian's and are truly wanting to walk in the influence of God then we want to know that we will inherit the kingdom of God and follow the teachings of Him.
Among others, Paul is telling us to stay away from greed.
From a Christian perspective, the core definition of greed is that it is the obsession with accumulating material goods. A greedy person values material goods more than they value God.
Luke 12:15 shows us the importance to stay away from greed. It states "..Watch out! Be on your guard against all kinds of greed; a man's life does not consist in the abundance of his possessions."
Isaiah 56:11 tells us that greed never satisfies. It states "They are dogs with mighty appetites; they never have enough."
Proverbs 21:25 tells us how greed produces slothfulness. It says "The sluggard's craving will be the death of him, because his hands refuse to work."
Luke 11:39 talks about how deceptive people are full of greed and evil. It says "Then the Lord said to him, "Now then, you Pharisees clean the outside of the cup and dish, but inside you are full of greed and wickedness."
Moving onto Ephesians 5 verses 4-5, Paul also instructs us to stay away from obscenities, foolish talk, coarse joking, immorality, impurity, greed, and idolatary. God finds no place for these in the kingdom of Christ.
Paul reminds us that we are children of light. In verses 10-13 remind us that everything exposed by the light becomes visible. Christ will shine upon us when we awaken.
A great scripture to remember is Ephesians 5:15-17. It says "Be very careful, then, how you live-not as unwise but as wise, making the most of every opportunity, because the days are evil. Therefore do not be foolish, but understand what the Lord's will is."
To finish up the reading for this week. Ephesians 5 verses 19-20 shows us how we can be under the influence of the Holy Spirit..
By speaking to one another with psalms, hymns, and songs from the Spirit. Singing and making music from our hearts to the Lord. Always being thankful to God for everything...
~~~~~~~~~~~~~~~~~~~~~~~~~~

I would love to hear what you got out of this week's Lesson. Please leave a comment below.
Check back next Saturday for my thoughts on next week's lesson eight "Walk Worthy in Relationships"
You can follow along the discussions at the Facebook Page- The Discover Together Series-
HERE