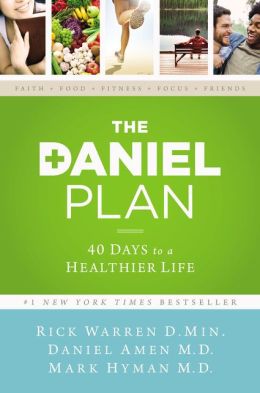 The Daniel Plan- 40 Days to a Healthier Life
By Rick Warren, Daniel Amen, and Mark Hyman
My Thoughts on This Book:
Looking to change your lifestyle? Desiring a healthier life but don't know where to start? Look no further. In 40 days you will be equipped with the necessary tools to achieve in these five areas of your life- Faith, Food, Fitness, Focus and Friends.
I've spent years in changing my eating habits, exercising on a regular basis and being a better person, inside and out. This book will help you in all areas of your life. Not just a short term fix, but a lifestyle change.
The book is broken down into the five main categories discussed above. Faith, Food, Fitness, Focus and Friends. Each chapter will bring you closer to meet your health goals. The book recommends working alongside others as you maximize your potential when you have someone else's encouragement. There is also a companion cookbook. I haven't had the opportunity to see this but what I've read of it, I believe would be a wonderful asset to your weight loss goals.
Check out this website
HERE
to get more info about the Daniel Plan and then pick up a copy at your local bookstore..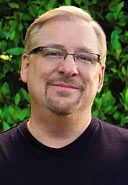 Dr. Rick Warren is the founding pastor of Saddleback Church, leader of a 30,000 member congregation in Lake Forest, California and local California campuses and in major cities around the world. As a theologian, he has lectured at many universities and seminaries including Oxford, Cambridge, Harvard, and University of Judaism.
As a global strategist, he speaks to world leaders and organizations including United Nations, US Congress, Davos Economic Forum, TED and Aspen Institute. Rick has also founded the global P.E.A.C.E. plan, which plants churches of reconciliation, Equips leaders, Assists the poor, Cares for the sick, and Educates the next generation in 196 countries and is the author of the international best-selling book, The Purpose Driven Life.
I received a complimentary copy of this book from the publisher in exchange for an honest review of this book. No other compensation was given.