Blogging through the Alphabet
Working my way through the alphabet to catch up to Ben and Me's current letter which as of this posting is N. Click on the picture above or go to Ben and Me website
HERE
to get more info on how you can join in...
K is for Kids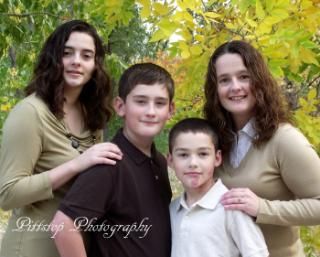 ©2012 Pittstop Photography
©2010 Pittstop Photography
God's precious blessings.. Kids.. These are my beautiful children above. 19, 14 and 12. As a momof almost 20 years, each and everyday I think of ways to be a better mother.
Somedays I think I've failed as a mother and some days I feel like I did something right. I'm a sinner and not perfect but I'm working hard at training my children to love God, and work towards honoring Him in their day to day lives.
I've had a lot of convictions lately. Feeling like I don't spend enough time with them, distractions, life.. I want to make intentional choices that include them more.
I have these two books and haven't had a chance to really use them so this year I'd like to dig in and apply some of these ideas to my relationship with my children. It's so important to reach out, now more than ever, with two of them teenagers and one a year away from being a teenager.