My family has had the opportunity to receive
Apologia
- What We Believe Series Book 4
as part of the Homeschool Review Crew.
My 12 yr old son will be starting this series in the Fall working on Volume 1 and 2. When I selected this book curriculum for review I was told they could be looked at in any order but as I started digging into the first two and then this one, I found they work much better if done in sequential order which I will explain more fully as I get into depth with the curriculum below. I have yet found the opportunity to use this volume curriculum, so I took the time to go through all the books to this Volume and I'm writing my review based on what I found.
I've fallen in love with Apologia. We've used their science curriculum for years with all grade levels from their elementary series, to their junior high series as well as high school. When I found they now have a series that focuses on Faith for children, I knew I wanted this for our family.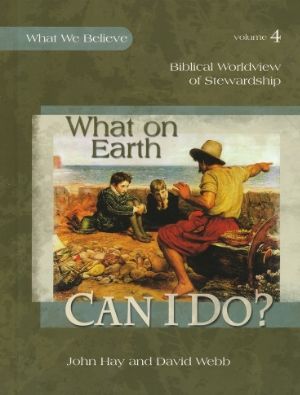 The Lesson categories for Volume 4 include:
Lesson 1: Your Story or God's Story?
Lesson 2: Who Put You in Charge?
Lesson 3: Will You Be Found Faithful?
Lesson 4: Where is Your Treasure?
Lesson 5: Where Does Your Time Go?
Lesson 6: Whose Life Is It Anyway?
Lesson 7: Why Isn't It Easy Being Green?
Lesson 8: What Will Happen When the Master Returns?
The lesson structure contains several key components.
The Big Idea
An introduction to the main topic of the lesson with a brief overview of what you will learn and what you've learned up to that point in the book
What You Will Do
The learning objectives for the lesson
Short Story
A short story featuring characters of about the same age as your students. Provides a glimpse into their lives with different worldviews and concepts taught in the lesson.
Think About It
Thought provoking questions that help dig deeper into the short stories you've read. Helps to measure student's reading comprehension.
Words You Need to Know
Vocabulary words from the lesson that are important to learn and understand
Hide It in Your Heart
Two specific Bible scripture to write in their journals and to memorize for each lesson. One is to express the main idea of the lesson and the other pertains to a character trait that is encouraged to use and learn.
Integrated Learning
Interesting articles for age appropriate topics related to the main idea.
What Should I Do?
Highlights a specific godly character trait
Prayer
The main body of each lesson ends with prayer.
Parables of Jesus
The final portion of each lesson is a story told by Jesus during His ministry.
Going Deeper
These questions are designed to encourage students to think about the parables of Christ.
House of Truth
Four of the lessons end with an addition of a new part of the House of Truth. This started in Volume 1 and each volume adds to this either by drawing it or obtaining the kit to build it in 3D. It also includes ideas on how you can make this a wonderful hands on addition to your study
This book includes a lesson plan sample giving you an idea on how to break up the reading portion of your study.
The cost of the Hardcover Book is $39.00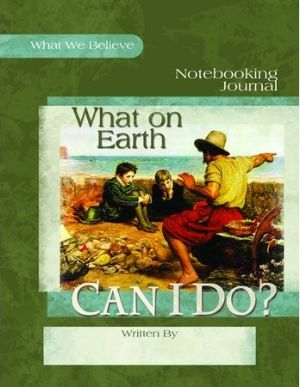 The hardcover curriculum book works great with the notebooking journal companion. This one above goes along perfectly with the text of the hardcover book with a built in lesson planner in the front for you to follow along and give you a baseline idea on how to utilize the curriculum. It breaks the curriculum down to 48 separate lessons including reading the book and working alongside in the notebooking journal.
Beautifully illustrated with colored pictures, journaling pages, questions to answer about each lesson, vocabulary, scripture memorization, journaling, crossword puzzles, Do You Remember questions about what you've read as well as lapbook templates provided in the back of the book. Spiral bound for easy use. Includes a page with THINGS TO DO, BOOKS, SONGS, MOVIES.. ideas for you to add more to your learning experience.
The cost of the Notebooking Journal is $24.00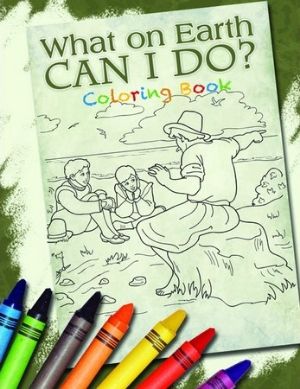 This coloring book is a wonderful addition to the study for younger students. As you read the stories aloud in the hardcover text they can color the corresponding picture in the coloring book. Each picture to color includes a narration at the bottom of the page. Includes 64 pages to color.


The cost of the Coloring Pages Book is $8.00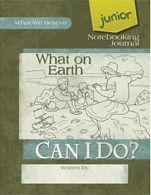 The Junior Notebooking Journal is designed for your young ones in mind. Elementary aged children. Includes
Blank Note-Taking Pages
Coloring Pages
Words to Know
Hide it in My Heart
Make a Note of It
Word Puzzles
Mini Books
My Prayer
Praise Report
I Spy!
Living Out Loud
Find Out More

This journal also includes a lesson planner that breaks down your daily reading and your notebook pages. It also breaks it down into 48 lessons. Beautifully illustrated with colored pictures and graphics and lapbooking templates at the back of the journal to use for the hands on child in your family.


The cost of the Junior Notebooking Journal is $24.00
(I do want to point out that we WILL be using this Volume at a later date focusing on the textbook and older journal since we will be going through the entire series of all four Volumes for my son's Junior High School years of 7th and 8th grade starting this Fall.)
If you are looking for more information about Apologia What On Earth Can I Do, you can check out other crew members reviews of this product in the banner below. Just click it and it will take you to a list of others that have had the opportunity to view this product in their homes.

You can check out Apologia on the following websites: