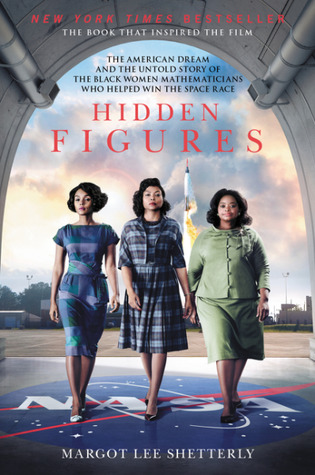 Book Summary:
Set against the backdrop of the Jim Crow South and the civil rights movement, the never-before-told true story of NASA's African-American female mathematicians who played a crucial role in America's space program—and whose contributions have been unheralded, until now.

Before John Glenn orbited the Earth or Neil Armstrong walked on the moon, a group of professionals worked as "Human Computers," calculating the flight paths that would enable these historic achievements. Among these were a coterie of bright, talented African-American women. Segregated from their white counterparts by Jim Crow laws, these "colored computers," as they were known, used slide rules, adding machines, and pencil and paper to support America's fledgling aeronautics industry, and helped write the equations that would launch rockets, and astronauts, into space.

Drawing on the oral histories of scores of these "computers," personal recollections, interviews with NASA executives and engineers, archival documents, correspondence, and reporting from the era, Hidden Figures recalls America's greatest adventure and NASA's groundbreaking successes through the experiences of five spunky, courageous, intelligent, determined, and patriotic women: Dorothy Vaughan, Mary Jackson, Katherine Johnson, Christine Darden, and Gloria Champine.

Moving from World War II through NASA's golden age, touching on the civil rights era, the Space Race, the Cold War, and the women's rights movement, Hidden Figures interweaves a rich history of scientific achievement and technological innovation with the intimate stories of five women whose work forever changed the world—and whose lives show how out of one of America's most painful histories came one of its proudest moments.
My Thoughts on This Book:
I will have to be honest, this could of been an extraordinary book with the fact that we get to know these four black women that made history. I struggled to get past the writing style. Very hard to digest and flipped back and forth in time. I felt like one minute we were discussing Dorothy and a person came on scene and we literally "squirreled" the topic off to the new character and their life story up to the point of their meeting.. Then after that she tried to pick up where she left off with Dorothy and the meaning was totally lost on me.

I wanted so badly to get into this book because I absolutely love reading about American history and it was a chosen book for my monthly book club. I almost felt like the author was pouring out her frustration on the segregation that took place in the 40's and 50's by how she wrote about it and kept going back to the same time periods and re-hashing the same topics.
I had a tough time keeping track of the characters. There was a lot of people coming and going in this text. The book looked long with 360+ pages to it but the story itself was only 265. The rest of the pages were her footnotes. Yes.. 100 pages of her footnotes describing where she got all her information.
Full of history that could of been told more in the perspective of one of the main black women since they all knew each other. But because it went back and forth, and had a lot of scientific technical wording, I just struggled with it..

I look forward though to seeing the movie and hoping that it will help connect the true characters more to me and that I can truly get a sense on who they were and how they ultimately changed America for the better..
I am writing this review on my own free will. I received a copy of the book at the library for the purpose of reading it for my monthly book club. No compensation was given by anyone in order for me to write this review.