1 fresh garlic clove, minced
1⁄4 cup peeled and finely diced
yellow onion
1⁄4 cup finely diced tomato
1⁄4 cup seeded and finely diced red bell pepper (or green)
1⁄2 teaspoon basil
1⁄2 teaspoon oregano
sea salt & black pepper to taste
1 pound Organic Ground Beef
1 Organic Extra Large Brown Eggs
3 tablespoons Organic or homemade Salted Butter
2 Vidalia onions, peeled and thinly sliced (large)
Organic Part Skim Mozzerella Cheese
Directions


In a medium mixing bowl, combine the garlic, diced onion, tomato, red bell pepper, basil and oregano. Add sea salt and pepper, and mix well. Cover with plastic wrap and set aside.
In a large mixing bowl, combine ground beef, egg, sea salt and black pepper.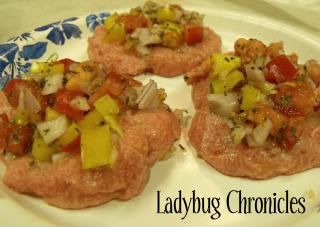 Shape into eight 4-inch round, flat patties. Carefully place a tablespoonful of the vegetable filling in the center of one patty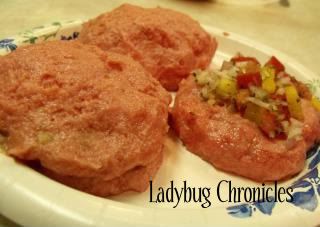 Top with a second patty, press down firmly, and shape into a round, carefully sealing the sides by pinching together. Repeat with the remaining patties.
In a large skillet, heat the oil over medium-high heat and saute the sliced onions (preferably Vidalia) until lightly brown. Transfer to a bowl and keep warm.
Brown the hamburgers for about 5 minutes on each side, or until cooked to medium. Top with sliced mozzerella cheese for a masterpiece cheeseburger. Return the browned onions to the skillet and warm over low heat.
Serve on
Homemade Hamburger Buns