I am really behind in posting about Easter. A few days before the actual holiday the boys and I put together a Resurrection grass tomb.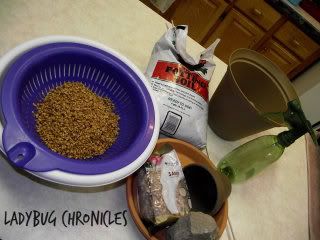 These are the supplies we used to put it together. I found this idea on Pinterest and I now can't find the direct link of who put this together originally. Sorry.. We used berry wheat so it would grow quicker than regular grass. We had a nice grassy area within 3 days. It was awesome.
Day One- it's all put together and watered.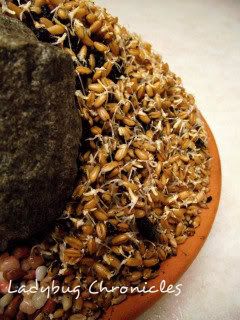 The next morning you can see they already sprouted.
48 hours later
3 day later and just in time for Easter...